Top management
Luca Mattiazzi, General Manager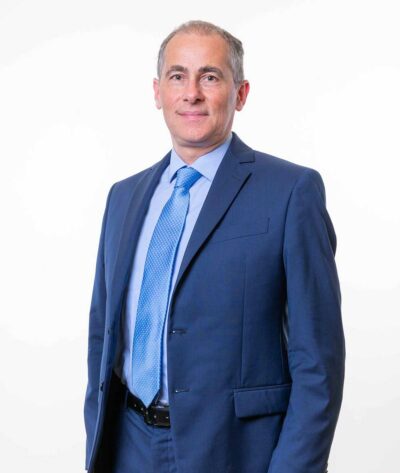 Graduated in Political Sciences specializing in International Politics from the University of Padua where he also took courses in global trade,  commercial law and international finance.
He entered the world of finance in 1992 gaining extensive experience in the banking sector in Italy and Ireland. He became a cooperative member of Banca Etica in 1996. In 2002 he joined Banca Popolare Etica Group as a Director of Etica Sgr. Subsequently he joined the parent where he held various positions – including that of Deputy General Manager – until 2016, when he returned to head Etica Sgr.
---
Roberto Grossi, Deputy General Manager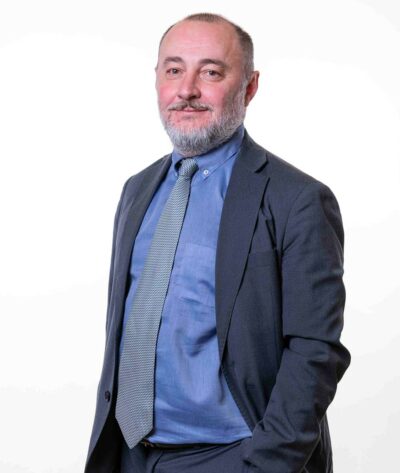 Graduated in the Science of Communication specializing in business communications, he obtained a Master's in Media Relations. Since 2001 he has lived and worked in Milan, where he gained extensive experience in marketing and finance, working for leading asset management companies.
In 2011 he entered Etica Sgr as Head of Marketing, subsequently taking the role of Deputy Director General in 2017. Director of the Sustainable Finance Forum since 2014, he also sat on the Board of Directors of the Ethical Publishing Cooperative and has written a number of papers on marketing and responsible finance.
Organizational chart
Here is the organizational chart in force since April 29, 2020.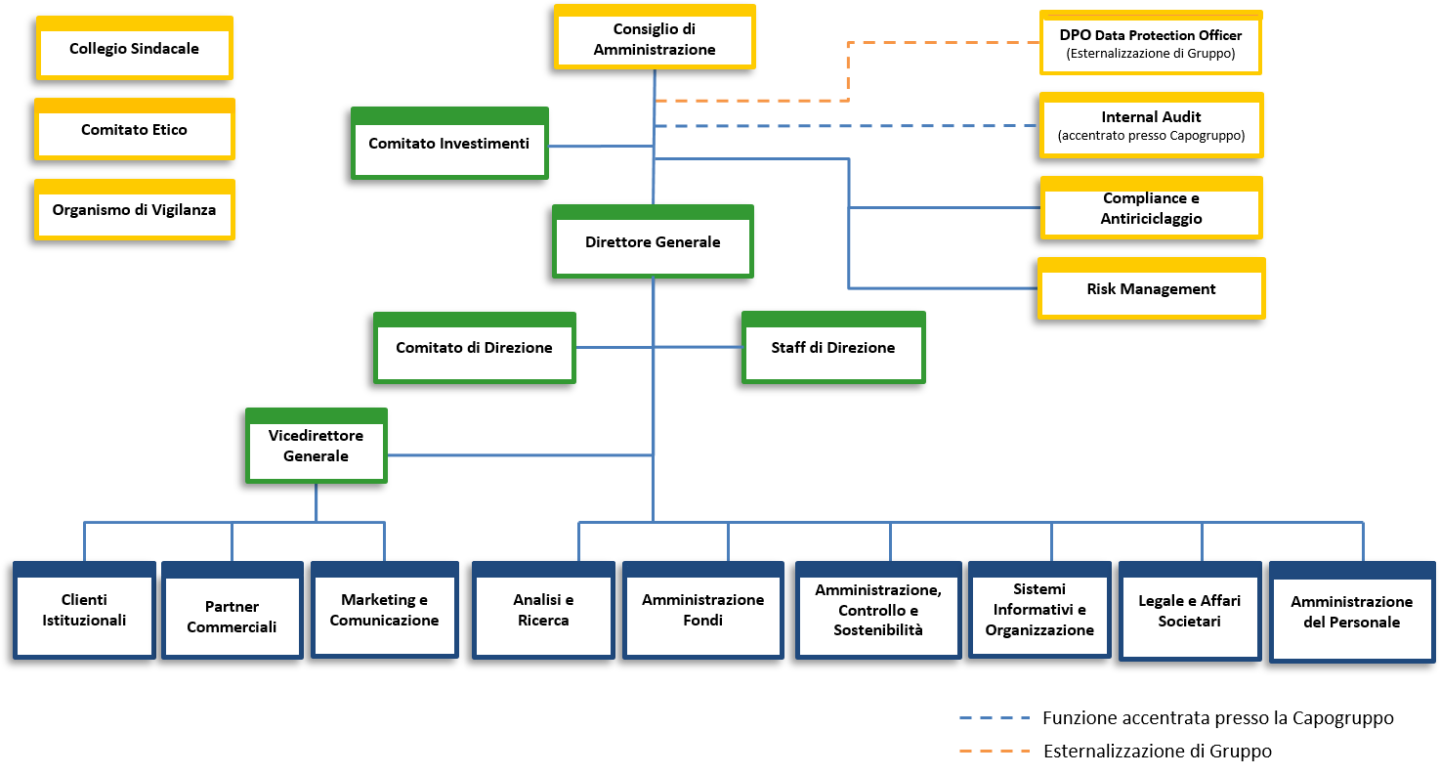 Governing bodies
The corporate governance model is directed towards maximum transparency to guarantee a management approach that maximizes the interests of clients, shareholders, workers, suppliers and all the main stakeholders.
The system is designed to ensure an adequate distribution of duties and powers across the company.
Policies
A company concerned about environmental, social and governance issues must put in place precise and transparent rules. In this section we present our Code of Ethics, Organization, Management and Control Model (231/01), the Etica Sgr Remuneration Policies and Practices and Conflicts of Interest Management Policy.