Members of the board of directors
The current Board of Directors of Etica Sgr is made up as follows:
Ugo BIGGERI – Chairman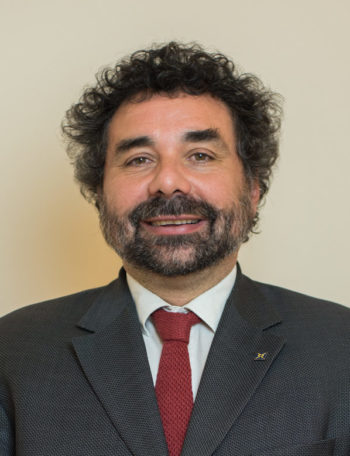 After graduating in Physics, he gained a doctorate in Electronic Engineering and a specialization in "Environmental Management and Sustainable Development" from the University of Trento. From 1993 to 2001 he was researcher and tutor in the Engineering Faculty at Florence.
Since 2009 he has taught Finance and Microcredit for Development at the University of Florence and since 2017 holds a master's degree workshop on Ethical Finance and Microcredit in the Faculty of Economics at LUISS Guido Carli University.
From 1998 to 2007 Member of the Board of Directors of Banca Etica where he was elected Chairman in May 2010. Author of several books on ethical finance, and a contributor to La Fertilità del denaro, Il Valore dei Soldi, Manuale di finanza popolare and Dizionario microfinanza.
Chairman of Etica Sgr since April 2011. Since 2017 he is a director of the Global Alliance for Banking on Values and since 2018 Deputy Chairman of Shareholders for Change, a network of European institutional investors promoting shareholder activism.
---
Don Virginio COLMEGNA – Deputy Chairman (Independent Director)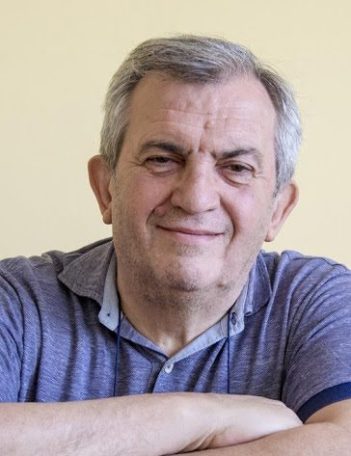 He obtained his License in Theology from the Theological Faculty of Northern Italy in 1969. He is a founding member of various social cooperatives including Lotta Contro l'Emarginazione, La Grande Casa, Detto Fatto, Oltre, as well as the Oikos Association. Since 2000 he is president of the Lombardy Mental Health Campaign. From 1993 to 2004 he was Director of Caritas Ambrosiana.
Currently he is President of the Casa della Carità Angelo Abriani, a foundation set up in May 2002 on the initiative of Cardinal Carlo Maria Martini, whose main activity is to find homes, jobs and a way back into society for people in difficulty. He sits on the board of the Centro Ambrosiano di Solidarietà which works for their social inclusion. On 9 June 2011 Luigi Bicocca University in Milan awarded him an honorary master's degree in pedagogical science.  On 4 December 2014 the University of Milan awarded him, together with Don Luigi Ciotti and Don Gino Rigoldi, honorary master's degrees in public communication and enterprise.
Among his titles and honours we should note his Medaglia a Cavaliere della Repubblica Italiana, the Medaglia di Benemerenza Civica Ambrogino d'oro (2017) and the Title of Honorary Citizen of Europe awarded by the European Parliament in 2018.
---
Lucia CAGNAZZO – Independent Director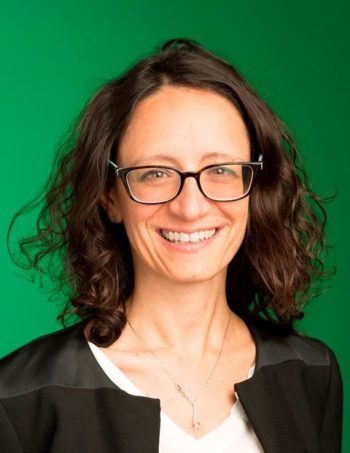 Graduated in business economics from Luigi Bocconi University. From February 2014 she is Director of Human Resources, Finance and Control at Banca Widiba and permanent member of the Board of Directors and Steering Committee. She was involved in the constitution and launch of Widiba in charge of the legal and accounting organization as Banking Director for Deloitte Consulting SpA. Previously she held significant positions in Gruppo BPM and Gruppo PRADA with responsibility for planning and control.
---
Marco CAMPAGNINI – Director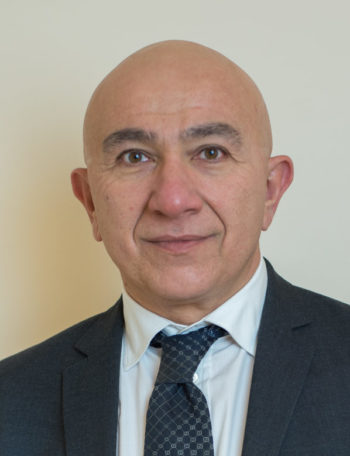 After graduating in Economics and Business from the University of Bologna, he began his career at Banca Popolare dell'Emilia Romagna in 1997, holding positions of increasing responsibility. From 2002 to 2005 he was Finance Insurance Assistant for the Bologna Area, and from 2005 to 2010 held the same position in the Modena Area.
From 2010 to 2016  he was in charge of the markets desk at the BPER Banca Property Brokerage Service before becoming head of the Wealth Advisory Unit in BPER Group Asset and Wealth Management. After holding the post of Head of the Financial Advisory Desk at BPER Group for several years, in October 2018 he moved to the Servizio Private unit.
---
Marco CARLIN – Director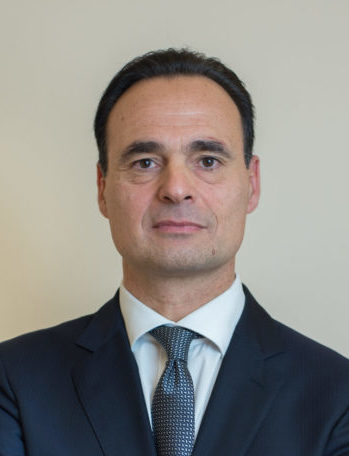 Graduated in Economics and Politics from the University of Trento with a final thesis on portfolio management written in collaboration with a financial engineering software house.  After serving as Reserve Officer of the Guardia di Finanza, he joined the team working on the Fondazione Cariverona asset portfolio. Lecturer on finance. He joined Cassa Centrale Banca in 1999 holding various positions, from property portfolio to advising Credito Cooperativo banks on finance and later asset liability management; he went on to become Head of Treasury Management, Institutional Trading and Affairs, and from 2011 Institutional Asset Management.  In 2019 he also took charge of pension funds management.
---
Marco CARLIZZI – Independent Director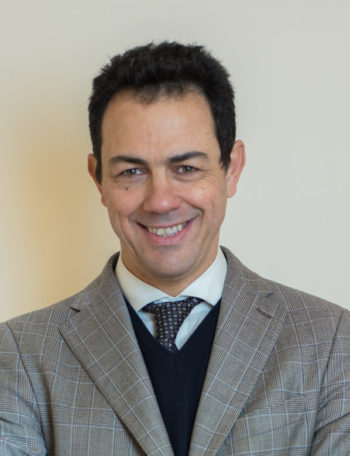 Lawyer, expert in corporate law and third sector regulation, he is chair in commercial law at the University of Naples Federico II, doctor of research at University of Rome Tor Vergata, scientific sector IUS 2014, and a Visiting Scholar at Columbia University for Spring Semester 2014.
He is currently partner at RSM Studio Palea Lauri Gerla in Rome and Leader of the RSM Legal Group. He holds several corporate offices in listed and non-listed companies and has authored various academic articles on business and banking. Active shareholder of Banca Etica since 2001.
---
Luigi CARUGO – Director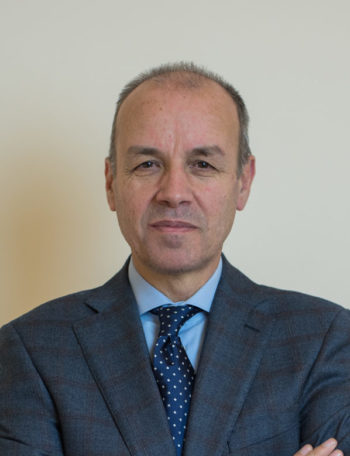 Graduated in Economics and Business with a specialization in Economics of Credit Institutions from Bocconi University of Milan.
In 1988 he joined Banca Popolare di Sondrio and, after a number of projects with different business units, in 2009 became Sales Director.
---
Anna FASANO – Director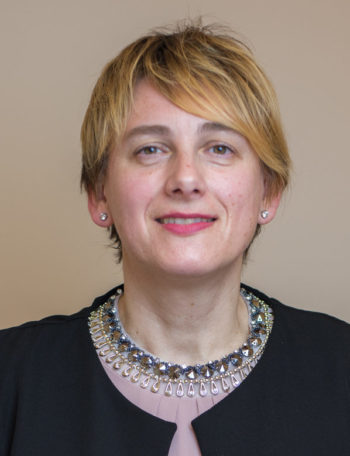 Graduated in Banking Economics at the University of Udine, and went on to do a Master's in Training and Management of Organizations in the Third Sector at the University of Padua.
She is President of Banca Etica. Formerly administrator of an NGO that works in Latin America and in Africa. She has specialist expertise in the social housing sector where she holds several management positions.
---
Federica IELASI – Independent Director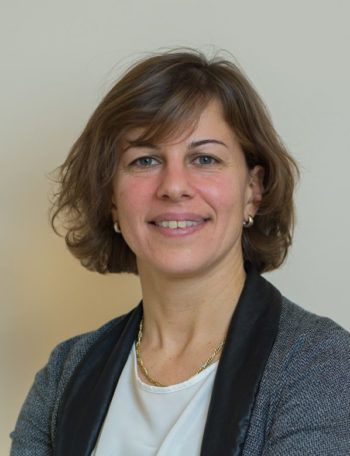 Graduated with honours in Business Economics from the University of Parma, and gained a research doctorate in Markets and Financial Intermediaries from the University of Bologna. Currently she is Associate Professor in the Economics of Financial Intermediation at the University of Florence, Department of Science for Economics and Business.  She teaches at the Bocconi University School of Business Management in Milan. A member of ADEIMF (Italian Association of Lecturers in the Economics of Financial Intermediaries and Markets) and a founding partner of the non-profit associations Ricrediti Microcredit and Finanza Etica APS. She is author of numerous publications on the management of financial intermediaries and responsible finance.
As independent director of Etica Sgr, she sat on the 231/2001 Compliance Committee and oversaw Internal Audit. Since November 2014 she is Chair of the Investments Committee.
---
Cesare POZZI – Director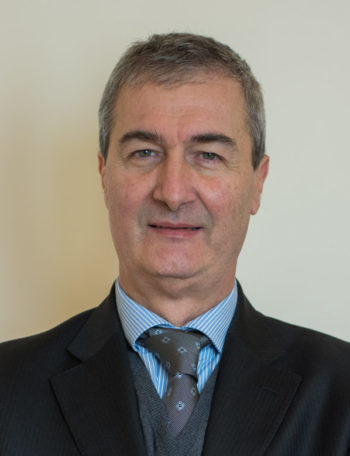 Graduated in 1982 in Economics and Business from Luigi Bocconi University, before gaining a master's qualification as Financial Operator from SDA – the Bocconi Business Management School.
He has over 35 years' experience in financial markets, having worked for the leading companies in the sector. Since 1990 he has been at BPM Group; in Banca Akros he worked on bond markets and was head of Institutional Investor Relations. From 2002 to 2011 he also worked in Akros Alternative SGR. From 2013 to 2016 he was on secondment at Banca Popolare di Milano in the Private Banking & Wealth Management Office. Since 2018 he is head of Financial Advisors at Banca Aletti.
---
Silvana SIGNORI – Independent Director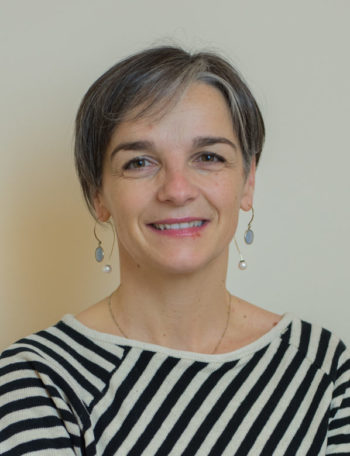 After graduating in Economics and Business from the University of Bergamo, she gained a research doctorate in Economics and Corporate Strategy from Bicocca University of Milan, with a thesis on "Ethical Investors". She is currently Associate Professor in Business Economics at the University of Bergamo where she teaches financial budgeting and analysis, group finance and consolidated statements, business ethics and governing sustainability.
Her main research interests are around the issues of socially responsible investment and ethical finance, ethics, social responsibility and reporting in profit-making and non-profit firms. She was founder and treasurer of the Italian section of the European Business Ethics Network (EBEN) and a council member of CESC (Centre for Economic and Social Dynamics and Cooperation) at the University of Bergamo.