Members of the board of directors
The current Board of Directors of Etica Funds is made up as follows:
Marco CARLIZZI – Chair and Independent Director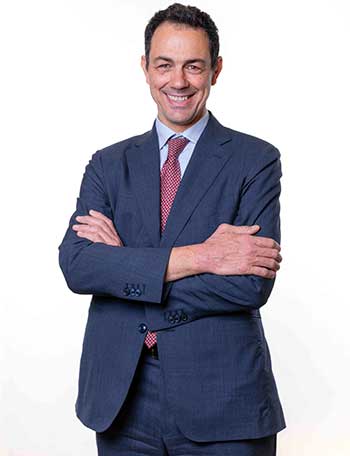 With a law degree, he earned his PhD in the Judicial Protection of Rights, Businesses and Administrations at the Faculty of Law of Tor Vergata University of Rome and was a Visiting Scholar at Columbia University for the 2014 Spring Semester. A lawyer at the Court of Rome since 2001 and attorney-at-law before the higher courts since 2014, he specialises in corporate law and international trade. He has spoken at several conferences and has written various scientific publications. He collaborates with Federico II University of Naples and LUMSA of Rome as Chair of Commercial Law. He has served as Equity Partner and Lead of the Legal Department at RSM Studio Tributario e Societario since 2010. He is also Managing Partner of RSM Legal Italia STA a.r.l. and Co-Leader of RSM Legal Group. A shareholder of Banca Etica since 2001, he served on the Board of Directors and was Chair of the Related Parties Committee from 2013 to 2022, and held the role of Independent Director of Etica Funds from 2014 to 2023. He has been Chair of Etica Funds since April 2023.
---
Elisabetta Carla Binacchi – Independent Director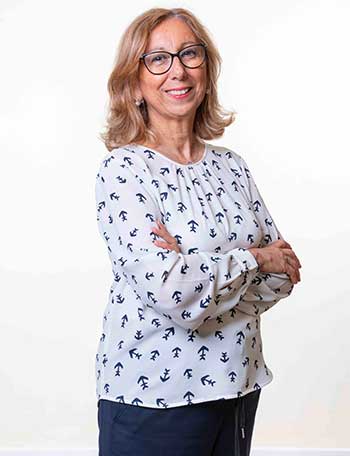 Elisabetta Carla Binacchi has a degree in Economics and Trade, with a focus on business administration. She has spent her entire professional career in Consumer Cooperation and has held operational roles in administration and finance. She is an expert in financial management of cooperative businesses on topics ranging from the treasury to financing and financial asset management. She has also developed skills in the insurance sector having served as Chair of an insurance company for several years. She has held several high-profile governance positions in many special-purpose companies in the cooperative sector. She collaborated with Banca Etica on the carta equa project, the first solidarity payment instrument.
---
Carlo CAPOTORTI – Director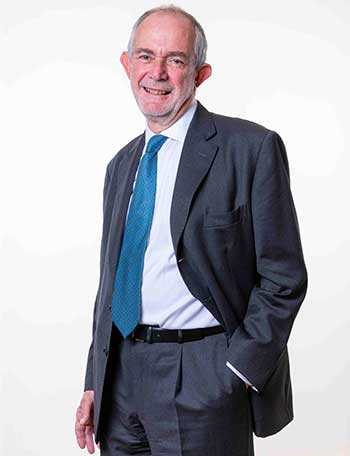 With a degree in Economics and Trade from the University of Naples, Carlo Capotorti has conducted extensive research in the field of economics, initially in the university sector and later in the Research Department of Credito Italiano. He was head of the Research Office and later General Manager of Centrosim. In 1991, he began his collaboration with Banca Popolare di Sondrio, where he contributed to the development of the customer consultancy service and coordinated the working group responsible for interpreting the MiFID II legislation. He is currently actively engaged in the process to revise the company's processes, internal regulation and contracting procedures for its investment services. He was formerly a Director of Arca Sgr. This is his second appointment with Etica Funds.
---
Paolo CATTARIN – Director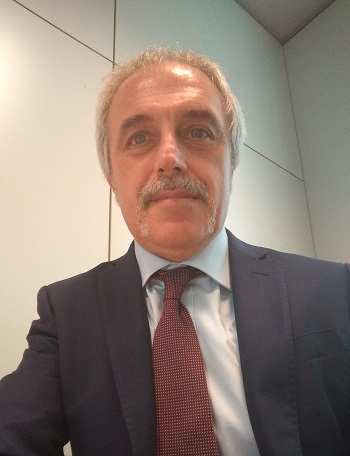 With a degree in economics and banking from the Catholic University of Milan, he has extensive experience in the financial markets sector. In 1987, he was hired by Banca Popolare di Milan, now Gruppo Banco BPM, where he held various management positions in the credit sector and in the commercial departments of the Retail Private Customer sector.
He has been Head of the Personal Sector (for wealthy clients) at Group level since 2019.
---
Giovanni Ferri – Independent Director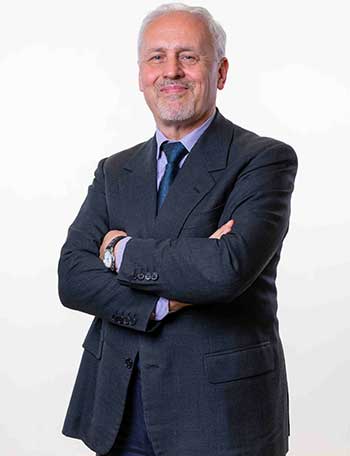 Giovanni FERRI, born in Monteroni d'Arbia (SI), Italy on 25-09-1957 – Member of the Board of Directors. He has a degree in economics from the University of Siena and earned his PhD in Economics at New York University. He is a full professor of Political Economics at LUMSA, where he founded and directs the Center for Relationship Banking and Economics, the Management of Sustainable Development Goals Master's Programme, and various executive master's courses in sustainable management. Prior to this, he was an economist at the Bank of Italy and the World Bank. He has held several institutional positions in Italy and abroad, including founding member of the Academic Advisory Group of the European Association of Cooperative Banks and the International Research Center on Cooperative Finance (HEC Montreal).
He has written over thirty publications on cooperative credit and over twenty publications on sustainability and ethical and sustainable finance, including, in particular Finanza etica, Bologna: Il Mulino, 2021, with U. Biggeri and F. Ielasi, and Ethical Finance and Prosperity. Beyond Environmental, Social and Governance Investing, London: Routledge; 2023, with U. Biggeri, F. Ielasi and P. Sasia.
---
Adriana LAMBERTO FLORISTAN – Director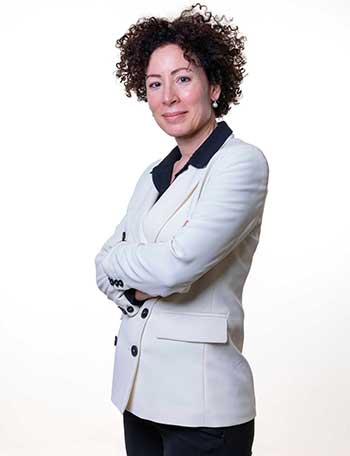 Adriana Lamberto Floristan has a law degree and is registered with the Milan Bar Association and the Colegio de Abogados de Madrid. She earned an LLM in European and International Trade Law from Leicester University and completed a postgraduate course in financial market law at the University of Milan. She has worked for various prestigious international law firms and was head of the legal department for branches in Italy and Spain for an international merchant bank. She has several years of experience as an independent Board member for banks and listed companies — including Banca Etica, where she was Chair of the Executive Board from 2019 to 2022 — and has served on the boards of networks and bodies such as Shareholders for Change, Fondazione Finanza Etica and Fundaciòn Finanzas Eticas. She has developed extensive professional experience in the application of ESG, UN 2030 Sustainable Development Goals and EU Sustainable Finance criteria in the field of finance and industry.
---
Giacinto Palladino – Director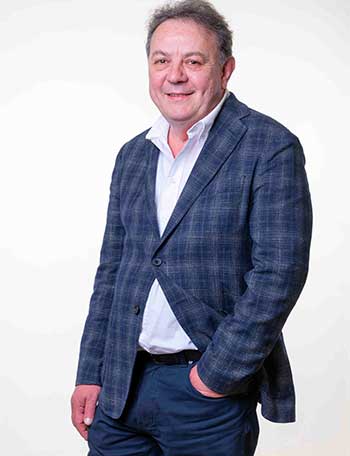 Director of Banca Etica since 2013, Giacinto Palladino oversaw the foundation of CASDIC, the National Credit Sector Fund, of which he is still a Director, and the LTC Foundation. He has worked in the supplementary pension and investments sector first as Chair, then as General Manager of the pension fund Previbank, managing assets totalling around € 2.5 billion, and has developed broad experience of markets, financial instruments, investment vehicles and ESG. At Banca Etica, he was a member of the Executive Board and currently holds the same position in the Risks and Remuneration Committee. He has gained expertise in the HR, business management, IT and industrial relations sectors. He has helped establish several companies operating in the third sector and was General Curator of complex social projects involving some of the most important Italian and European museums and cultural institutions, the Carabinieri and the Air Force. Most recently, he has been involved in the project to restore the Sala del Cantico at San Damiano in Assisi.
---
Monica Selmi – Director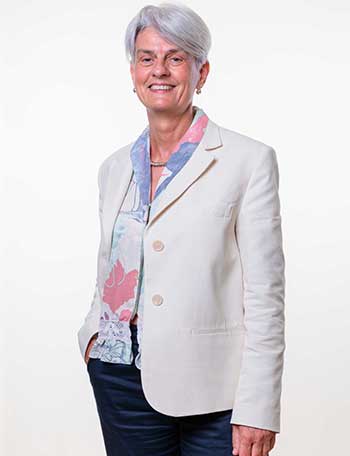 With a degree in economics and trade from the University of Modena, Monica Selmi began her career by conducting research in applied econometrics before joining Banca Popolare dell'Emilia, now Bper Group, in 1992. Here, she mainly worked in the Research Department, where she gained extensive experience in macroeconomic and financial market analysis. In 2003, she joined Optima SGR, now Optima SIM, where she held increasingly senior roles in the management of third-party portfolios and the development of investment processes and products. In 2009, she became Head of the Portfolio Management services carried out by the SIM for Bper Group customers. In recent years, she has actively contributed to consolidating and expanding the activities of the investment centre and is currently involved in projects to develop the range of digital and sustainable services.
Mary Thomson – Director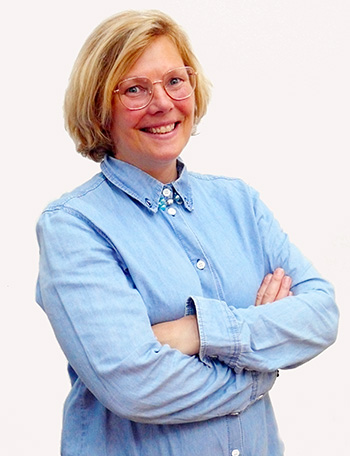 Mary D. Thomson, born in Grand Forks, North Dakota (USA). With a degree in history and economics from Colby College, she earned a PhD in Labour Economics and Econometrics from the University of Pennsylvania in 1993. She has developed excellent knowledge of the asset management and sustainable investments sector thanks to her professional experience as manager of several equity funds, including Head of Equities and Head of Global Equities at Gesfimi, Bipiemme and Anima SGR. In 2022, she started volunteering for Opera San Francesco.
He also holds the position of Chairman of the Investment Committee of Etica Sgr.
---