Why an ethics committee?
In order to guarantee the high level of social responsibility of its funds and their management, Etica Sgr works with an external independent Ethics Committee made up of individuals known for their ethical principles and acknowledged experience in social, environmental, civil, religious and academic fields.
Composition of the ethics committee
The current Ethics Committee which will remain in office until October 2023 is made up as follows.
Leonardo Becchetti – Chairman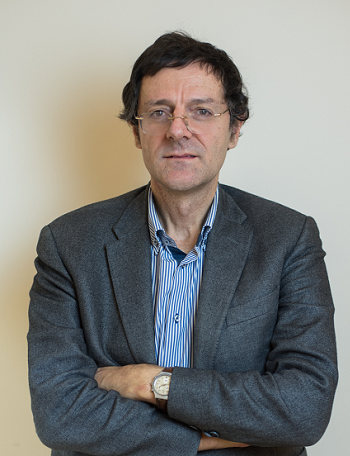 Born in Rome in 1965. Msc. in Economics from the London School of Economics and PhD from the University of Oxford. He is ranked by RePEc one of the world's top 80 economists in terms of number of pages published in specialist journals. Currently coordinator of the MESCI Master's Degree (Development Economics and International Cooperation), coordinator of the course in European Economy and Business Law and Professor of Political Economics in the economics faculty of University of Rome Tor Vergata. He is also director of the web site www.benecomune.net, spokesperson for the 005 campaign for financial reform, member of the Executive Committee of EconomEtica (university consortium for the study of corporate social responsibility), and a member of AICCON. After having chaired the Banca Etica Ethics Committee for several years, in December 2014 he became Chairman of the Etica Sgr Ethics Committee.
Born in Madrid in 1966. Graduated in Economics and Business, and gained an Executive MBA from the Instituto de Empresa – Madrid Business School. He is a partner – director of Sustentia, a consulting company for the third sector, and the public and private sectors in various fields including human rights.
He worked with the main civil society organizations for more than 15 years, including the CSR Observatory in Spain, where he oversaw 9 editions of the Annual Report on CSR in the annual statements of companies on the Spanish IBEX 35 stock exchange index. An expert in Transparency, Corporate Social Responsibility, Human Rights and Business, he has worked in various areas to do with combating corruption, he is also a member of the Board of Directors of Access Info Europe, a non-profit organization that works for rights of access to information.
---
Laura Berry – Vice President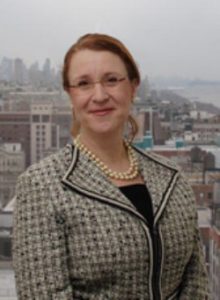 Laura Berry currently serves as Trustee and Director for several US-based mutual funds and foundations that have long been leaders in the ethical investment field. She is the former Director of the ICCR (Interfaith Center on Corporate Responsibility), an organization working on issues of social justice and responsible investment. Born in Detroit, she graduated from Michigan Technology University and subsequently gained a master's from the University of Michigan. She subsequently obtained a Financial Planner Certificate from Quinnipiac University. Her first work experience, lasting 5 years, was that of chemical engineer. Subsequently she worked for 17 years on Wall Street as Large Cap Value Portfolio Manager.  During this period she came into contact with the ICCR for the first time and began to explore the issue of socially responsible investment.
In 2001 she left Wall Street to begin a new career as director of development programmes for the local community at New London Development Corporation, a non-profit organization working for social justice in the area of New London, a city in Connecticut. She later worked for 5 years as vice-president at the Community Foundation for Greater New Haven, one of the oldest and biggest institutions non-profit bodies in the United States.  In this job Laura was responsible for managing USD 15 million of philanthropic donations. On ICCR Laura stated: "ICCR allowed me to combine the skills of the financial analyst with an understanding of the symbolic value of money."
---
Salvatore Casabona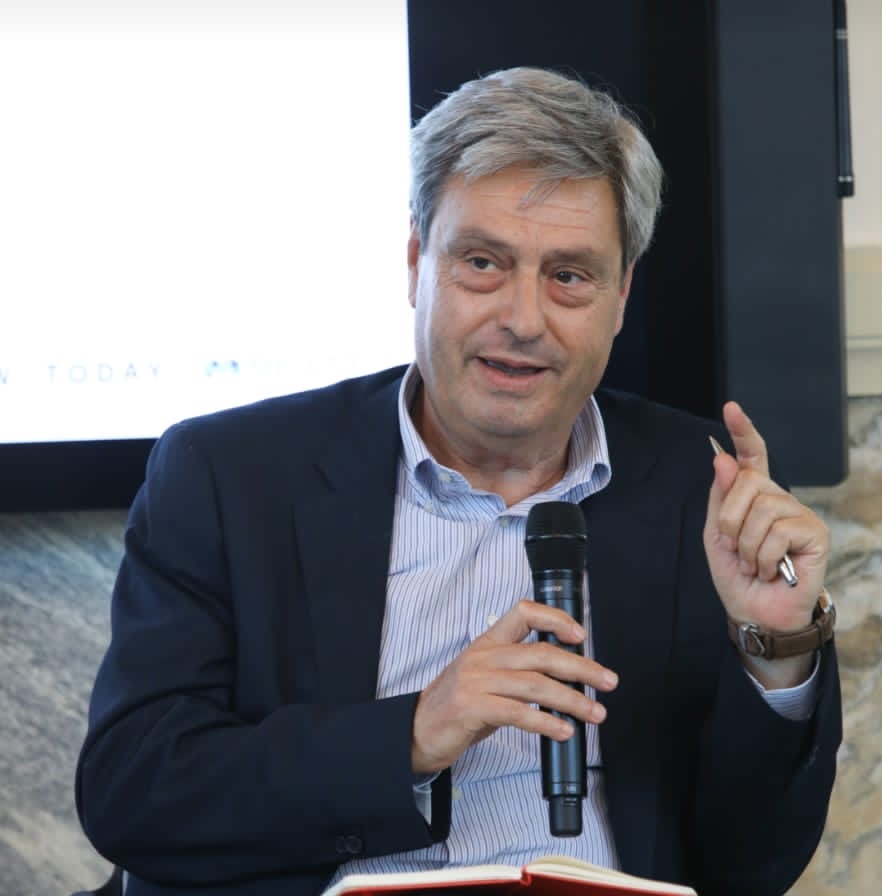 Born in Nicosia (EN) in 1954. He continued his education by studying the most important aspects of Supplementary Pensions. He is currently Director of Previdenza Complementare (an occupational pension fund for partners and employees of cooperatives) and Deputy Chairman of the Board of Directors of Fondapi (a pension fund for small and medium enterprises). He is also Head of the Supplementary pension area of the national chapter of the union CGIL and secretary of Assofondipensione.
He has been Director of Mefop and of other Pension organisations such as Cooperlavoro, Enpaia and Fondazione Enpaia (the national Pension and Assistance Entity for agriculture Workers). He has occupied various institutional roles at union organisations and in various contexts, while also dedicating himself to university lecturing, always on the subject of supplementary pensions.
---
Carlos Cordero Sanz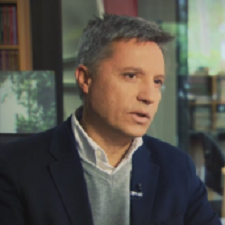 Born in Madrid 1966. Graduated in Economics and Business, and gained an Executive MBA from the Instituto de Empresa – Madrid Business School. He is professor in Ethics at NOAH master, in Deusto University, and teacher in Business Ethic, Human Rights & CSR in of master and expert grade in Universidad Nacional de Educación a Distancia (UNED).
Carlos is an expert in non-financial information of companies, ethics in business, human rights and business, anti-corruption, tax responsibility among other areas.
He is partner-director of Sustentia Innovación Social, a Madrid-based boutique social consultancy that works in multistakeholder environment and approach, with international organizations, companies, governments, civil society organizations, trade unions and others, mainly in the EU, Spain and Latin America. He is also member of the Board of Directors of Access Info Europe (AIE), President of the Association of Professionals for Quality in Development Cooperation (ACADE), an independent member in some committees in civil society organizations (i.e Spanish Development NGO Confederation (CONGDE), and in the ethical control committee in the Spanish Fair Trade Association (FLOCERT).
Carlos has collaborated for years with Amnesty International, Oxfam, Caritas, Transparency International, Observatorio de la RSC, ECCJ, Green Peace, Cesal, ICONG, between others.
During his previous professional career in private sector, Carlos has occupied management positions in national and multinational companies, in the electronics sector, in the auditing, quality assurance and certification sector and in the telecommunications sector.
---
Annalisa Corrado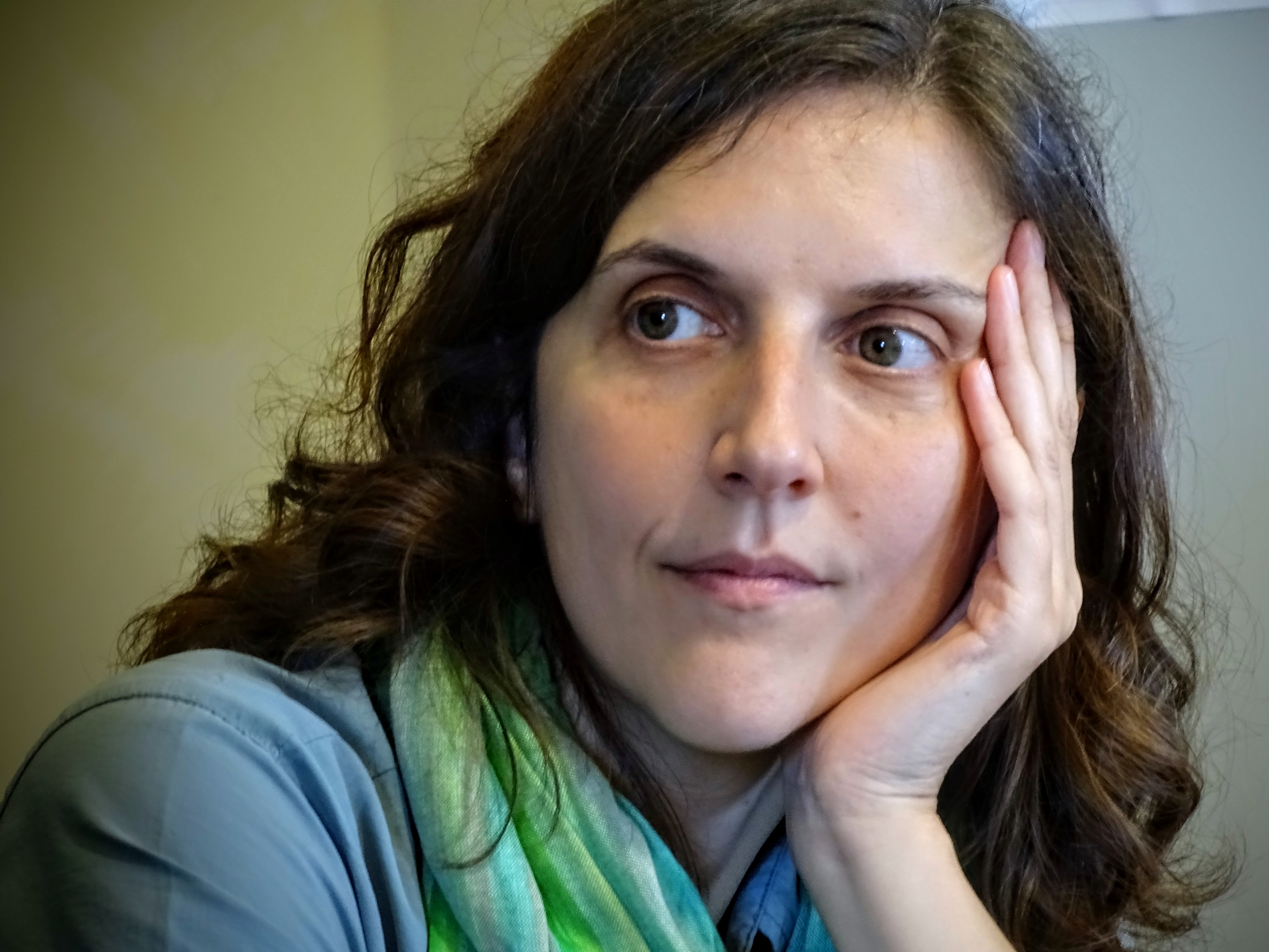 Holder of a degree in mechanical engineering, in 2005 she earned a Ph.D. in energy studies from "La Sapienza" University of Rome focused on analysing the environmental impact of energy systems. She began her career as a consultant assessing the lifecycles and environmental impact of products and services at the firm Ecobilancio and at the research organisation Ambiente Italia. She has worked at the Ministry of the Environment, in its renewable energy and energy efficiency division. She is currently in charge of innovative products development at the ESCo AzzeroCO2. She is responsible for the technical activities of the association Kyoto Club, for which she handles the #GreenHeroes project, created with Alessandro Gassman, and the eLabel! project, designed to promote and develop virtuous experiences relating to sustainability.
She periodically lecturers in second-degree master's degree programmes (recently at the University of Teramo and at Milan Polytechnic) and in advanced training courses for professionals and teachers. Since 2014 she has been co-spokesperson of the association Green Italia, and she is dedicated to environmental and social activism. She is the author of the book "Le ragazze salveranno il mondo. Da Rachel Carson a Greta Thunberg: un secolo di lotta per la difesa dell'ambiente" (Young women will save the world. From Rachel Carson to Greta Thunberg: a century of struggle in defence of the environment), published by People.
---
Walter Ganapini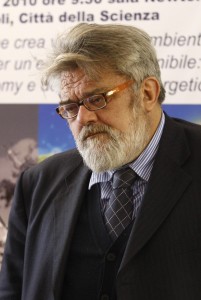 Born in Reggio Emilia, 21 May 1951. A graduate in Chemistry from the University of Bologna, he has held numerous prominent positions in scientific/environmental fields including: from 1975 to 1981 he ran the Department of Environmental and Energy Technologies at the Reggio Emilia C.R.P.A.; as Assistant to the President of the Region of Emilia-Romagna, he drafted the first Regional Energy Plan. From 1982 to 1986 he was a member of the European Commission's Energy Demonstration and Evaluation Team; from 1988 to 1993 he was an expert in the European Economic and Social Committee; from 1988 to 1994 he chaired the Scientific & Technical Committee on Waste at the Environment Ministry; from 1987 to 1993 he was Director of the Ecoenergetic Systems Division at Lombardia Risorse; from 1990 to 1998 he sat on the boards of various municipal agencies including AMSA of Milan and AMA of Rome; from 1995 to 1997 he was Environment Commissioner for the City of Milan; in 2005 he founded and until 2007 directed Macroscopio, an analysis and certification institute for energy and the environment; from 2008 to 2010 he was Environment Commissioner for the Region of Campania; from 2010 to February 2011 he was Chairman of the Board of Directors of APRI-Ambiente. He has taught at numerous universities in Italy and abroad. He was one of the founders of Legambiente (1978) and was President of Greenpeace Italy. He is the author of numerous books and has published more than 70 articles in international and Italian technical and scientific journals.
---
Mariantonietta Intonti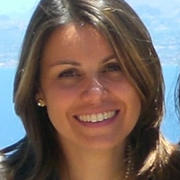 Born in Bari in 1971. Following her degree in Economics and Business, she took a research doctorate in Banking and Financial Sciences at the University of Calabria. She is currently associate professor in the department of economics and finance at the University of Bari Aldo Moro, and has worked with Etica Sgr in the past during conferences organized with the Sustainable Finance Forum.
Her studies and research are focused on ethical and sustainable finance, in particular ethical mutual funds and micro-credit, social responsibility in banking, capital adequacy of banks and banking balance sheets, relations between private banking and asset management, proximity banking, sovereign funds and remuneration policy and corporate governance in banking. She has discussed all these issues in numerous essays and conventions as well as stand-alone publications.
---
Mikhail Maslennikov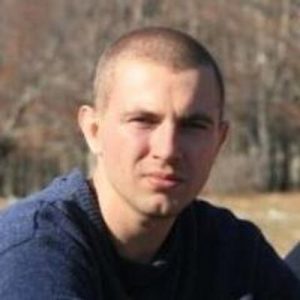 Born 1 December 1981. After graduating cum laude in Mathematics from the University La Sapienza in Rome, he completed a master's in Econometrics & Operations Research at the VrijeUniversiteit of Amsterdam in the Netherlands.
He currently works for Oxfam Italy as policy advisor on tax justice and inequality and is one of the coordinators of the ZeroZeroCinque campaign at the Italian NGO ManiTese, where he has worked as a volunteer for several years. He has also worked on monetary policy analysis at the European Central Bank.
---
Alessandra Smerilli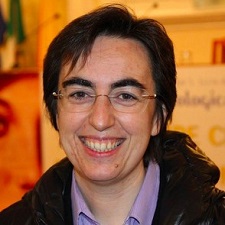 Born in Vasto (Chieti) in 1974. Graduated in Economics and Business and gained a research doctorate in Political Economics from the faculty of Economics at University La Sapienza Rome, and a PhD in Economics from the School of Economics at East Anglia University. Full-time lecturer at the Pontifical Faculty of Educational Sciences Auxilium, she teaches theory of cooperation and ideal-driven organizations at LUMSA University and economics, ethics and finance in the Faculty of Philosophy at the Salesian Pontifical University, and is a lecturer for the Master's in Civil and Non-profit Economy at Bicocca University in Milan.
She is Secretary of the Scientific and Organizational Committee of Settimane Sociali dei Cattolici, sponsored by the Italian Episcopal Conference. She takes an active part in conventions and seminars on the broader questions of today's civil economy ranging from cooperation to development, always with a focus on the person, the family and women as economic subjects for a new model of development. In 2021 Pope Francis appointed Sister Smerilli as undersecretary of the Dicastery for Promoting Integral Human Development.