The H&K Responsible Investment Brand Index is a global independent research project that aims to analyse and classify asset management companies based on sustainability.
Etica Funds has maintained its strong position as a sustainable brand, distinguishing itself from a field of over 600 European and global managers for its reputation, deep commitment to sustainability, and brand communication.
Etica Funds' performance
In the 2023 edition of the H&K Responsible Investment Brand Index, Etica Funds topped the rankings for asset managers in southern Europe and was rated as an Avant-Gardist in the field of ESG in recognition of its above-average commitment to promoting sustainable development through its brand.
The company also received further recognition on the international stage. Etica Funds earned fourth place in the financial boutiques category (asset managers with up to €20 billion in assets at 31 December 2021), demonstrating once again that sustainability is not necessarily linked to the value of capital under management. Being a leader in sustainable investment is not dictated by where a company comes from, but rather by its commitment to take concrete action based on value systems that aim to make a difference locally and globally.
Luca Mattiazzi, General Manager of Etica Funds, commented: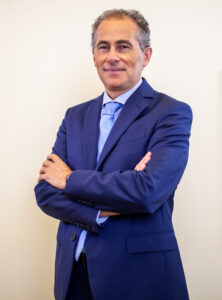 "We are thrilled by our performance in this year's H&K Responsible Investment Brand Index, which has rewarded our extensive experience in sustainability. When we were founded in 2000, we were a pioneering company and considered by many as something of a chimera in the world of asset management, but for several years now, we have been witnessing a change of direction in the market. This has been partly but not entirely driven by European regulations. Investors are becoming increasingly aware of the impacts of their investments on society and the environment and are demanding that their capital be managed responsibly to create long-term value that goes beyond financial performance."
The H&K Responsible Investment Brand Index 2023 Report
Now, in its fifth year, the H&K Responsible Investment Brand Index evaluated over 600 asset managers from across the world for their capacity to translate the commitment to responsible business development into tangible actions. Two perspectives are analysed:
the commitment rating, which considers concrete actions taken to promote sustainable development or the publication of listed equity voting. This ranking considers objective, tangible factors (up to 300 parameters);
the branding rating, or how transparently the company communicates its values through its brand. This aspect refers to more subjective and communicative factors. By using a combination of weighted criteria and specific parameters, the index aims to provide the most comprehensive assessment possible of how asset managers approach sustainability.
The H&K Responsible Investment Brand Index classification
The consistency between a manager's commitment to responsible investment and its brand projection is measured and classified into four categories: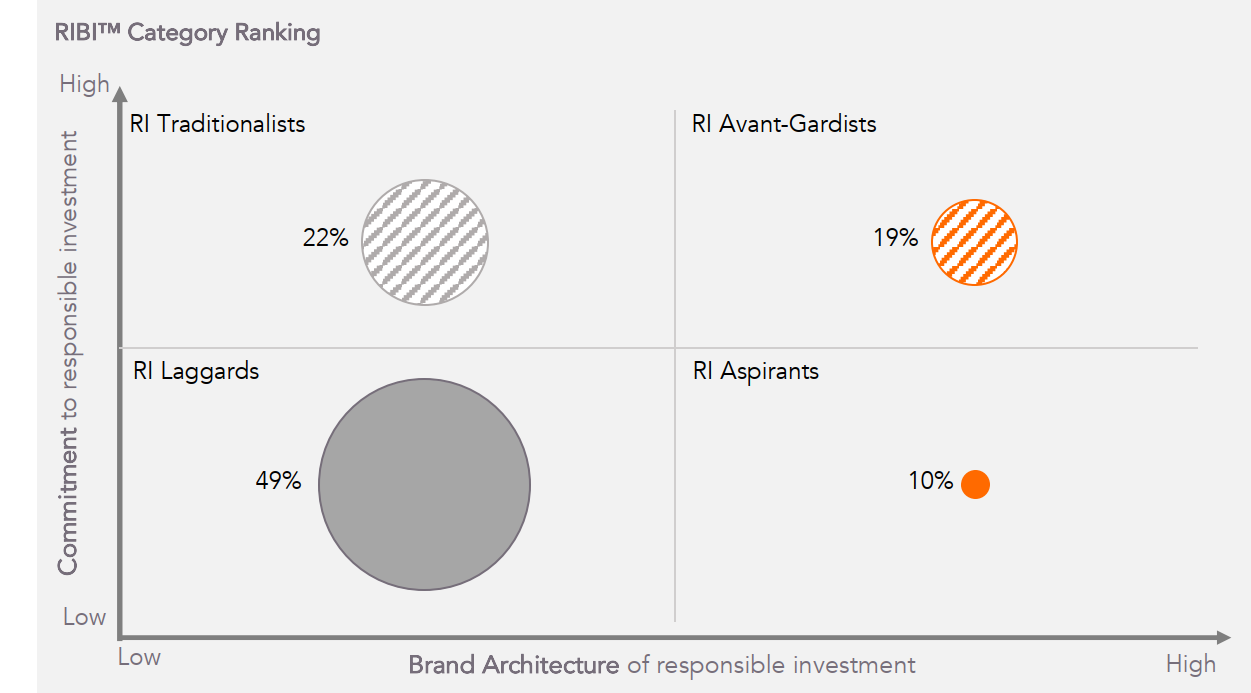 Avant-Gardist: above average commitment rating and brand rating. Etica Funds is in this category.
Aspirant: above average brand rating but modest commitment.
Traditionalist: strong involvement in sustainability but weak brand rating.
Laggard: those lagging behind, below average for both ratings.
All of the data required to calculate the H&K Responsible Investment Brand Index ratings originates from information available to the public.
A full description of the methodology is available here: www.ri-brandindex.org.
Please read the following Legal Notes.