FinanceCommunity Awards 2019: Chairman Ugo Biggeri has won the "Professional of the Year – Retail Asset Management Companies" category.
These awards, now in their fifth year, recognise excellence in the finance industry.
Ugo Biggeri is named Professional of the Year at the FinanceCommunity Awards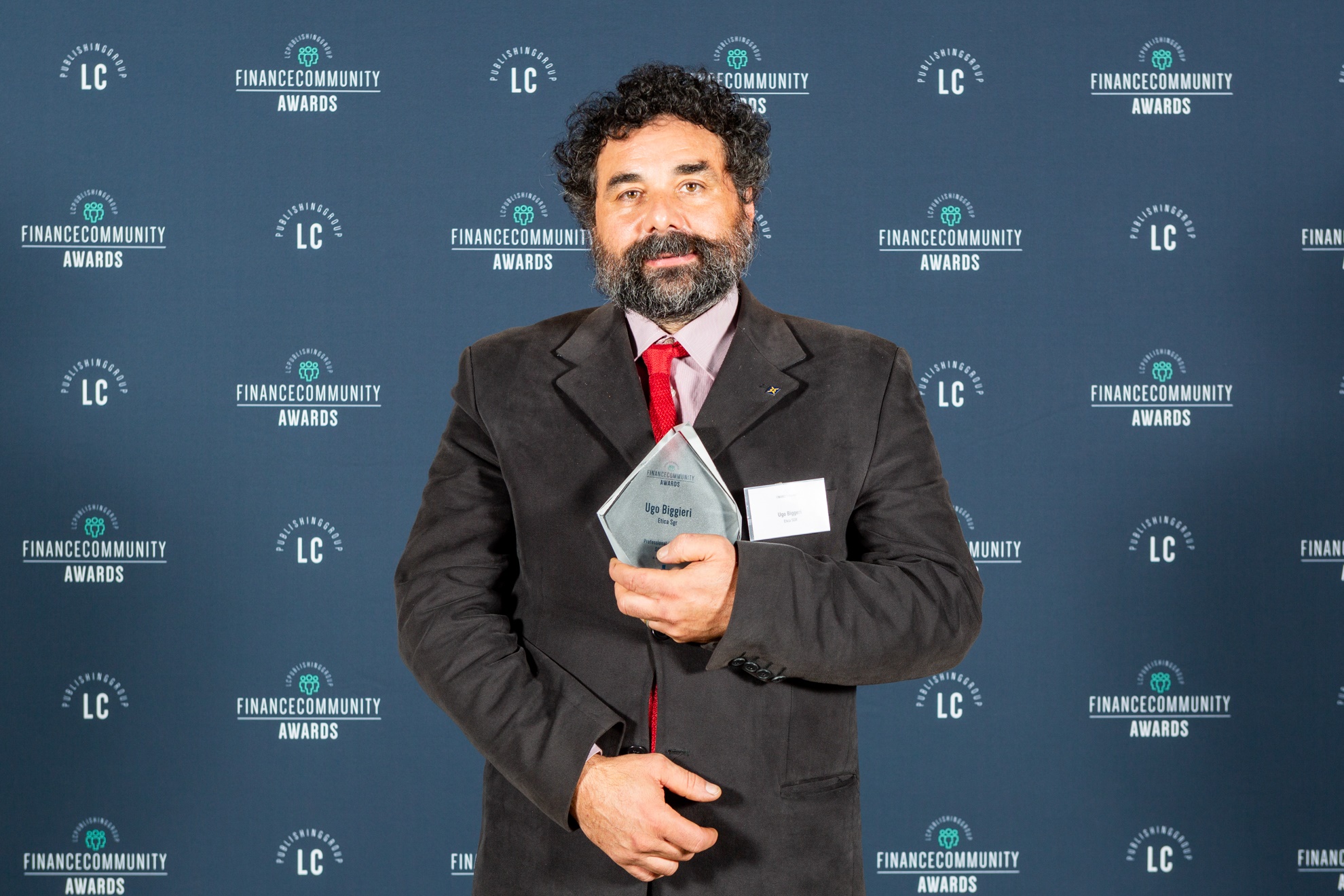 We are delighted to announce that Ugo Biggeri, Chairman of Etica SGR, has won the "PROFESSIONAL OF THE YEAR – RETAIL ASSET MANAGEMENT COMPANIES" award.
Mr Biggeri was described as follows: "This professional manages an entity that has historically been one of the most dedicated and committed to social and environmental issues. Year after year, this asset management company has promoted a series of initiatives aimed, amongst other things, at financial education, the environment and social inclusion."
The event took place on November 14 at MegaWatt Court in Milan.
Scoring process
The nominees in the "Professional of the Year – Retail Asset Management Companies" category were: Marco Belletti (CEO of Azimut Libera Impresa SGR), Marco Carreri (CEO of Anima Holding), Tommaso Corcos (CEO of Eurizon Capital SGR) and Cinzia Tagliabue (CEO of Amundi SGR).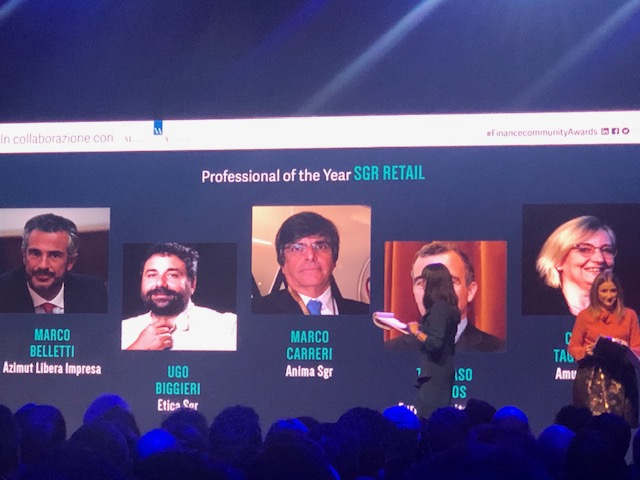 The first stage of the scoring process was an online vote (as an upstream filter) after presentation of submissions. Once a shortlist of professionals had been drawn up, the qualified panel cast their votes.
Further details on the scoring process for the FinanceCommunity Awards and on the panel can be found on the event website.
2019 FinanceCommunity Awards
The aim of the awards is to reward market protagonists, including investment advisors, banks and private equity and asset management firms, which (according to the event website) stand alongside companies and contribute to growth and consolidation in terms of both finance and economic development.
The FinanceCommunity Awards aim to shine the spotlight on professionals in the segment demonstrating excellent practice that stood out during the year due to the number and type of operations they carried out, the value of the deals they completed and their specific characteristics.
The list of all the winners of the approximately 26 categories of awards can be found on the event website.
Responsible finance
Awards