Citywire Italy Awards: Etica Sgr wins the Mixed Assets – Balanced EUR award.
The 2018 Citywire Italy Awards were held on Thursday 22 November at the Four Seasons Hotel in Milan. The event awards prizes to the best investment companies and top asset management talent worldwide. The award has a precise perimeter: all products aimed at Italian retail investors and the professionals who choose them for their clients.
Etica Sgr wins the Mixed Assets – Balanced EUR award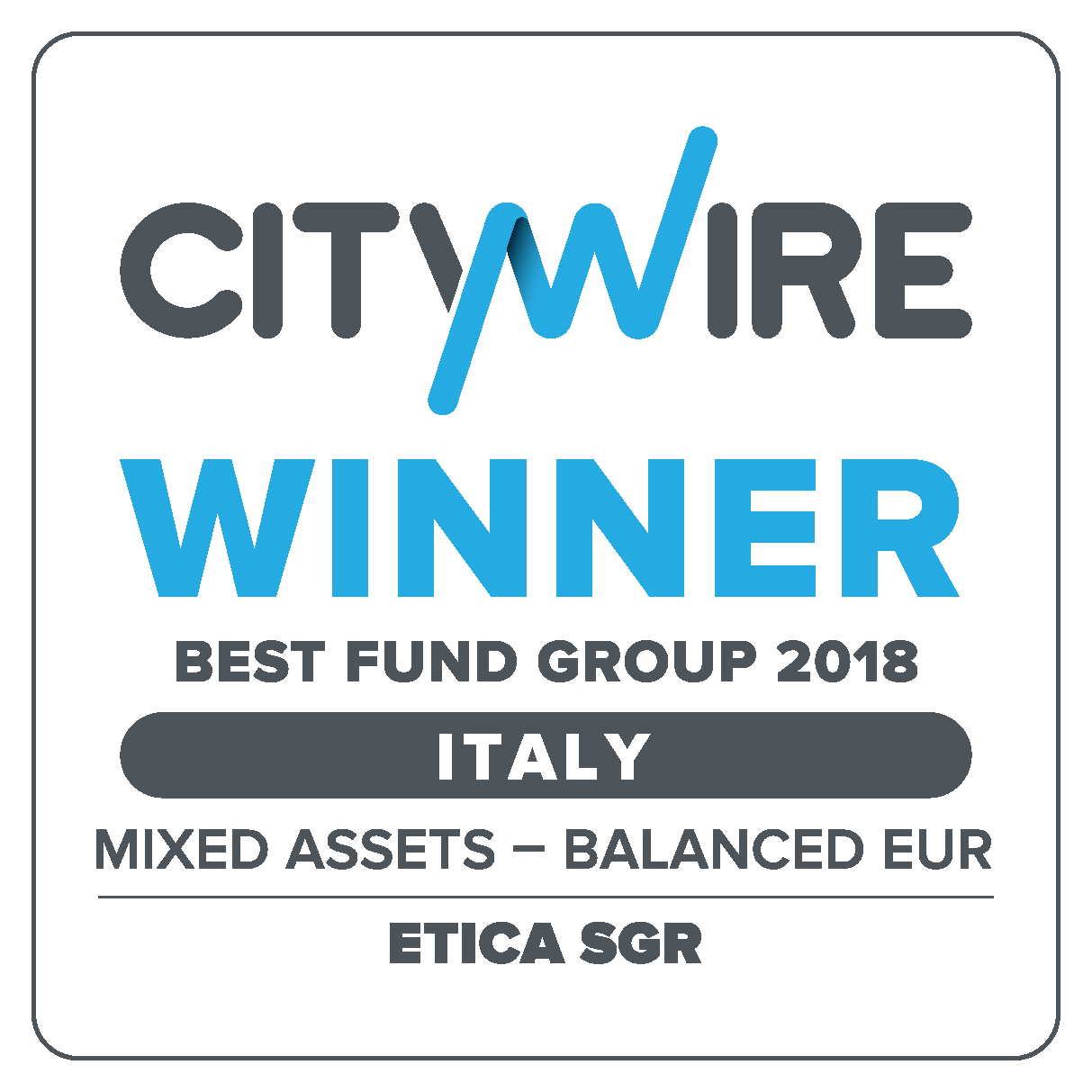 Etica Sgr was named best company in the Mixed Assets – Balanced EUR category, the only Italian firm to win the award. The other nominations were Edmond de Rothschild Asset Management, Groupama and JP Morgan Asset Management.
The result was also thanks to the historic and fruitful partnership with delegated manager, Anima.
Citywire Italy Awards
For over 15 years Citywire has analyzed the performance of individual fund managers and investment houses.
During the evening 22 prizes were awarded: 11 went to the top investment houses and 11 to the best fund managers in the various asset classes.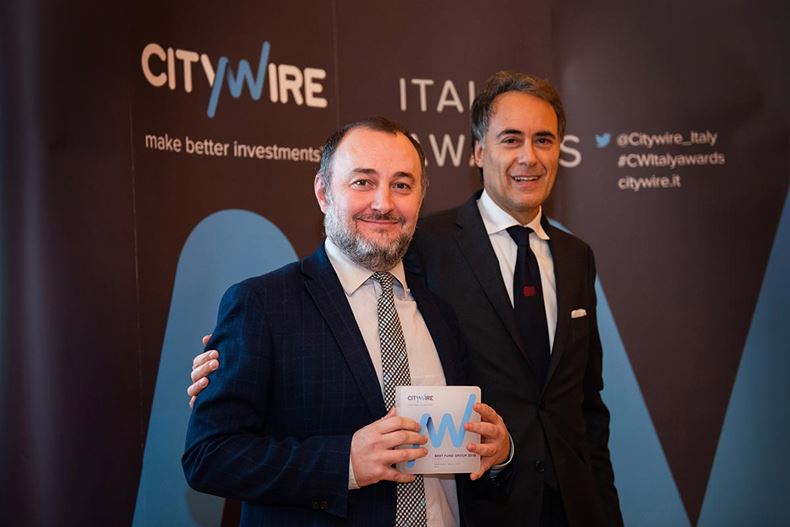 Methodology
Citywire's Best Group Awards are determined by calculating the risk-adjusted performance of investment company fund managers in the asset classes: Bonds – EUR, Bonds – Global, Bonds – Global Flexible, Equity – Asia Pacific Excluding Japan, Equity – Europe, Equity – Global, Equity – Global Emerging Markets, Equity – Italy, Equity – US, Mixed Assets – Balanced EUR, Mixed Assets – Flexible EUR.
Sources
The Citywire analysts take into account all fund managers in their databases (more than 15,500 managers from over 2,000 investment companies in 42 nations across Asia, Africa, America and Europe) who have managed one or more funds in the above asset classes for a period of at least 7 years.
Analysis
The analysis is entirely quantitative and looks at a time horizon of 7 years to 30 September 2018. For this period Citywire calculated the average monthly performance adjusted for risk over 7 years for every fund manager.
For more info on the methodology please visit the Citywire website.
---
Responsible finance
Awards
Institutional investor