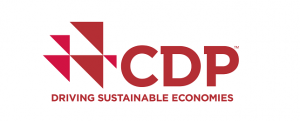 On January 18, 2012 Etica Sgr has joined the CDP becoming a signatory.
The CDP, created in 2000, aims to encourage companies to monitor and report their impact on climate changes. Today (2012) the CDP is supported by 550 institutional investors, representatives of more than 70 billion US dollars. Every year the CDP sends to 3000 companies a questionnaire asking for important information about their environmental and sustainability policies: the goal is to start a dialogue with these companies aimed to improve their environmental profile.
In detail, Etica Sgr will actively take part in two initiatives promoted by the Carbon Disclosure Project:
Investor CDP, to reduce companies' greenhouse gas emissions and mitigate climate change risk;
CDP Water Disclosure, to catalyze the global movement towards sustainable corporate water management;
Forest Footprint Disclosure: to make strong commitments to tackle deforestation, eliminating unsustainable forestry practices from their supply chains, and report on progress through CDP's forests program;
Carbon Action: to accelerate company action on carbon reduction and energy efficiency activities which deliver a satisfactory return on investment.
For more information www.cdproject.net
Environment
Network