The Science Based Targets initiative was launched with the aim of getting responsible investors involved in directing companies to set ambitious climate change mitigation targets to ensure that their actions are in line with the goals set by the 2015 Paris Climate Conference.
Etica is one of 137 financial institutions worldwide that participate in the project. In total, participants hold nearly $20 trillion of assets and commit to asking companies in high-emission sectors to set science-based targets and achieve net-zero emissions by 2050 at the latest.
Science Based Targets, a global campaign
The Science Based Targets campaign is coordinated by CDP, the long-time non-profit partner of Etica which manages a global environmental disclosure platform.
"We are pleased that so many large European investors recognise the importance of companies setting scientific targets in line with 1.5°C," says Laurent Babikian, Director of Capital Markets at CDP Europe, "requiring companies to reduce emissions quickly. The definition of Science Based Targets is essential for de-carbonising entire value chains."
The call to use Science Based Targets is addressed to companies responsible for 13.5 gigatonnes of emissions, equivalent to 25% of total global emissions. Considering that these companies account for 40% of the MSCI All Country World Index (MSCI ACWI), MSCI's benchmark global equity index, investors and financial institutions are particularly interested in managing climate risk exposure and de-carbonising their portfolio.
More than a thousand companies around the world are already setting scientific targets for reducing emissions, including more than 300 through the Business Ambition for 1.5°C campaign. Reducing emissions in the value chain, in line with climatology, can, according to CDP, increase the resilience and competitiveness of companies, accelerate innovation, respond to regulatory changes and increase investor confidence.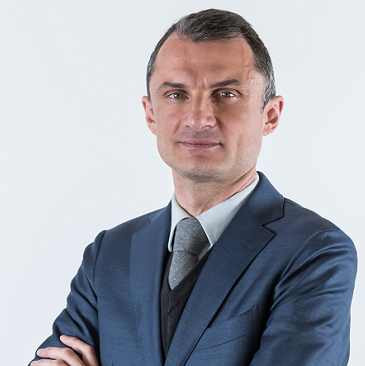 Etica's commitment
Etica is one of the advocates of the Science Based Targets campaign because it "represents investors' expectations of how companies can do their bit to achieve the climate target set by the Paris Agreement." explains Aldo Bonati, Corporate Engagement and Networks Manager, Etica. "Companies with Science Based Targets demonstrate their commitment to integrating climate risk into their management system and are better equipped to address the risks and opportunities of the transition to a low-carbon economy".
Climate change is happening and scientists' warning is clear: we need to commit to sustainable management of environmental resources and change our behavioural patterns. The European Commission has a very tight agenda for the implementation of an Action Plan for a greener and cleaner economy. The project aims to steer capital towards a low-carbon economy and directly addresses the world of finance, which has the responsibility of being the "engine of the economy." The European Central Bank published an analysis of climate change and finance in 2019. Its conclusions have the force of urgency: climate risk is also having an adverse impact on markets and may therefore be relevant to overall financial stability, particularly if the related risks are not properly calculated.
Environment
cambiamento climatico
Ethical Finance
Fondi etici
science based targets