Covid-19: a global response is needed to mitigate financial and economic risks. Etica Funds joins a collaborative dialogue initiative proposed by the ATM network (Access To Medicine), which the company has been a member of since 2019.
Around 150 investors have issued a joint call for a just and fair global response to the pandemic, including through full funding of the ACT-Accelerator partnership for the development, production and assurance of fair access to Covid-19 treatments and vaccines. The signatories, who manage assets totalling more than $14 trillion, also pledged to urge healthcare companies for redoubled efforts to help accelerate the end of the pandemic.
The initiative
The name of the initiative is Investor statement on Covid-19 in advance of G7, G20 and ACT-Accelerator Facilitation Council.
The ACT-Accelerator Facilitation Council is the body providing high-level political leadership for the global response to the Covid-19 pandemic, also coordinating activities in conjunction with the G7 and G20 meetings. The Norwegian government, which co-chairs the Facilitation Council, has asked the Access to Medicine Foundation to coordinate the drafting of a global investor statement on the financial and economic evidence to support fair global access (particularly in emerging countries) to Covid-19 vaccines, medicines and diagnostics ahead of meetings of the Facilitation Council and of the G7 and G20 health and finance ministers.
The statement is important in showing broad support by stakeholders, including investors, for decisive and urgent government action building on the announcement of the US government's accession to the COVAX Facility (the vaccine component of the ACT-Accelerator).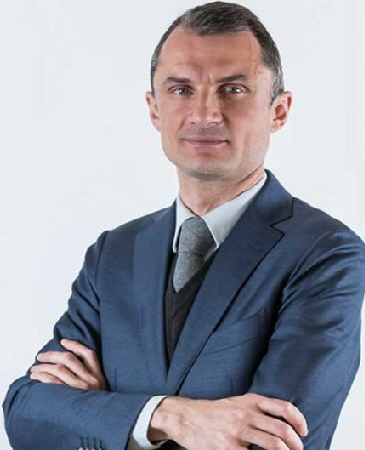 "Etica Funds is a responsible long-term investor, so we believe that the response to the COVID-19 pandemic must involve all countries, not just the developed ones, particularly for the distribution of vaccines and diagnostics equipment. In the long run, not taking inclusive action will disadvantage everyone," said Aldo Bonati, Corporate Engagement and Networks Manager at Etica Funds.
A move to mitigate the economic and financial risks of Covid-19
For Etica Funds, the initiative – aimed at supranational bodies, states and standard setters – is an opportunity to help mitigate the financial and economic risks created by new variants of the SARS-CoV-2 virus and the thus far less than optimal distribution of Covid-19 vaccines and drugs.
---
Please read the Notice.
Social and governance
coronavirus
Farmaci