Climate crisis: we are at the beginning of a crucial decade in which institutional investors and government leaders around the world have a duty to expand ambitions and accelerate state action. If we don't address this challenge and change course immediately, the world could see temperature increases of more than 3 degrees Celsius this century: well beyond the Paris Agreement target (considerably below 2 degrees Celsius), a limit set by scientists to avert permanent, high-impact damage.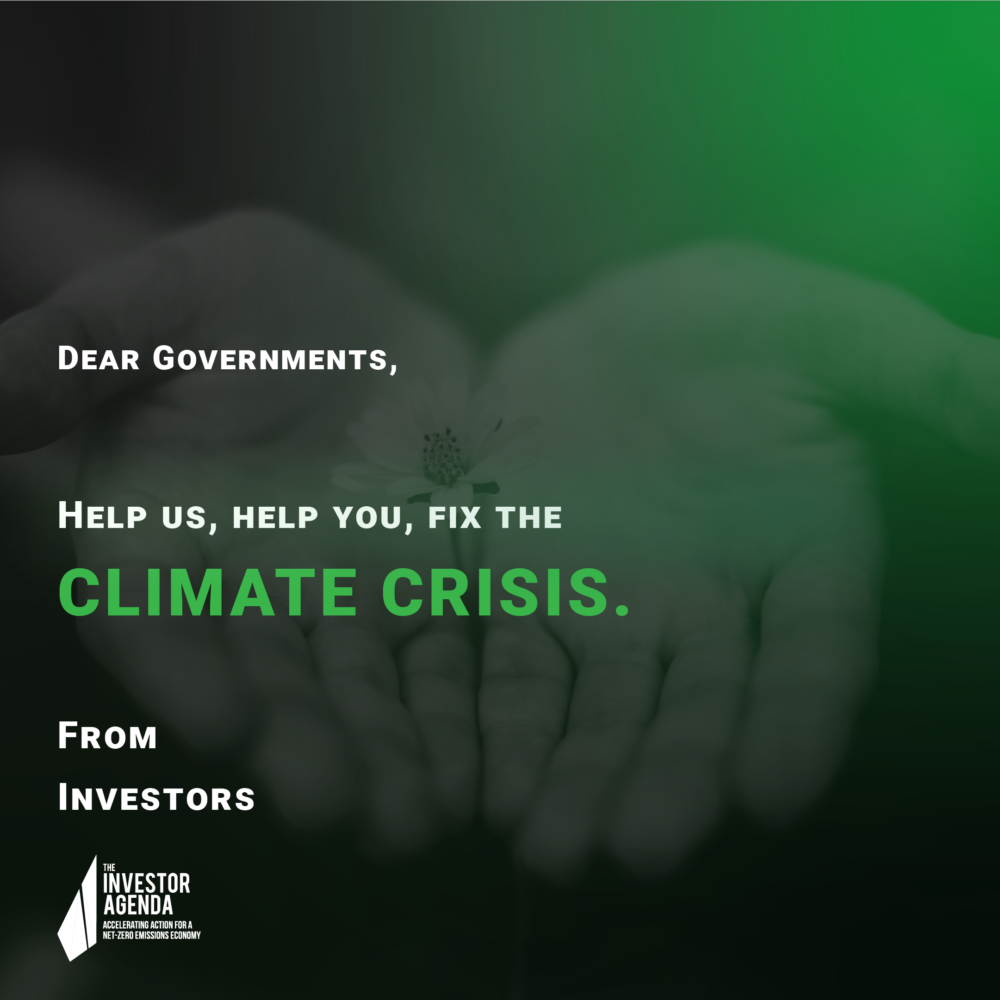 During the negotiations at the 26th United Nations Climate Change Conference (COP 26), responsible investors are urging governments to significantly strengthen their voluntary emission reduction targets (so-called Nationally Determined Contributions – NDCs) for 2030, in order to contain the climate crisis and ensure a smooth transition to zero emissions. While recognising the different responsibilities and respective capabilities, the statement warns: "only countries that are able to set targets in line with achieving zero emissions and promote coherent national climate policies in the short term will be able to attract investment. Countries that fail to do so will find themselves at a competitive disadvantage".
The climate crisis, more needs to be done and fast
The statement, signed by Etica and approximately 600 institutional investors from around the world, was created with the idea of joining forces to reduce climate-changing emissions by 45%, compared to 2010 levels, by 2030 in order to achieve the target of zero emissions by 2050 or earlier.
The document is directed at governments and urges them to urgently engage in the following activities:
Set more ambitious voluntary emission reduction targets(NDCs) for 2030 to align with limiting warming of the global average temperature to 1.5 degrees Celsius and to ensure a smooth transition to zero emissions by 2050 or earlier.
Commit to a national emissions target by mid-century and outline a pathway with more challenging interim targets, including clear roadmaps for decarbonisation in each industry sector.
Implement effective policies to achieve these goals, incentivise private investment in zero-emission solutions and guarantee ambitious pre-2030 actions through: increasing fossil fuel prices, removing subsidies by set deadlines, phasing out fossil-fuelled electricity generation by set deadlines in line with the 1.5 degrees target, avoiding new carbon-intensive infrastructure (e.g., no new coal plants), and developing Just Transition plans for workers and local communities.
Ensure that economic recovery plans in relation to COVID-19 support the transition to zero emissions and improve resilience. This includes facilitating investment in zero-emission energy and transportation infrastructure, avoiding public investment in new carbon-intensive infrastructure, and requiring carbon-intensive companies to put in place transition plans consistent with the Paris Agreement.
Commit to implementing climate risk information campaignsin line with the Recommendations of the Task Force on Climate-related Financial Disclosures (TCFD), ensuring comprehensive, consistent and comparable information, useful for decision-making.
Why is it important to take a stand on climate?
Climate change is happening: the phenomenon has been scientifically certified by numerous studies. The time series of atmospheric data speaks for itself: we are experiencing a steady acceleration in temperature increase, decade after decade.
There is no doubt about the causes: experimental studies have provided evidence that the change is due to human activities. The 5th Climate Change Report of the Intergovernmental Panel on Climate Change (IPCC) notes: "The warming of the climate system is unequivocal and, since 1950, many of the observed changes have been unprecedented. The atmosphere and oceans have warmed, the mass of snow and ice has decreased, sea levels have risen, and greenhouse gas concentrations have increased".
The scientists' warning is clear: we must commit to sustainable management of environmental resources and change our behavioural patterns. In this context, the world of finance plays a key role in its ability to direct capital towards a low-carbon economy.
Etica, why we signed up
The initiative is consistent with Etica's engagement activities, in particular, it is consistent with the systemic range of discussions linked to climate change and human rights in relation to the Engagement Plan and with the project to carry out advocacy activities with States, regulators and standard-setters.
Furthermore, one of the requirements is consistent with the content of a letter on sustainable economic recovery after Covid-19, signed by Etica in 2020, again at the proposal of Investor Agenda.
An Investor Agenda proposal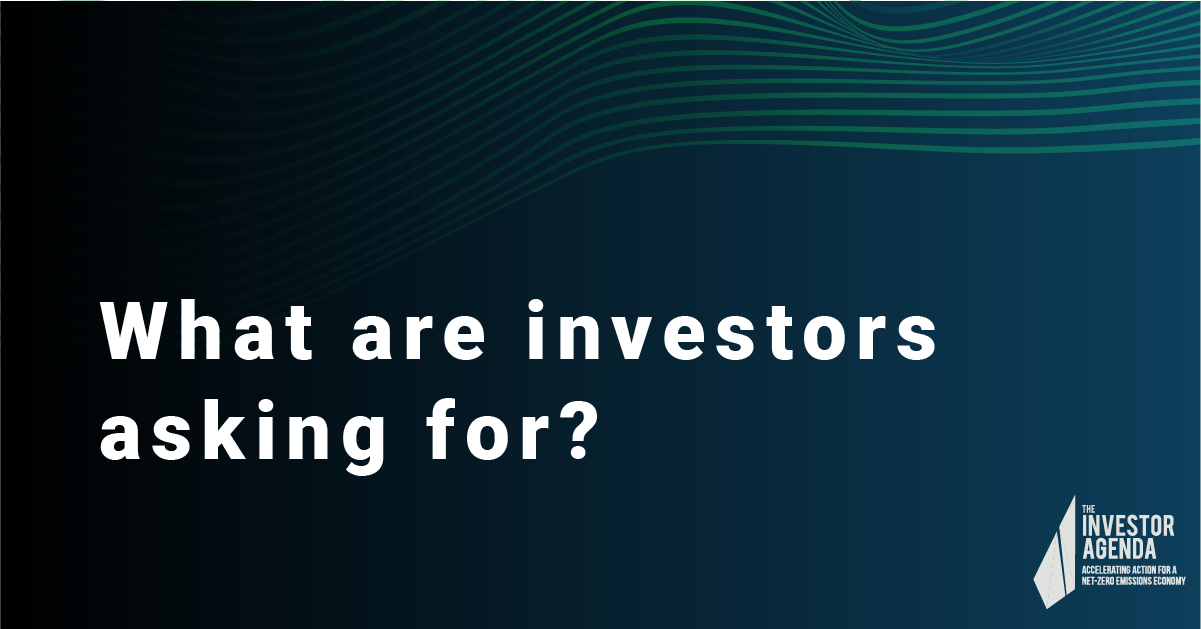 Investor Agenda is a climate crisis-focused initiative that aims to clearly accelerate government action for a zero-emissions economy. The founding members of Investor Agenda are seven major international groups that work with investors, including two networks of which Etica is a member: CDP and Principles for Responsible Investment.