PREMIO ALTO RENDIMENTO is the recognition given by the Sole 24 ORE to theManagement Company and the Mutual Funds for results achieved.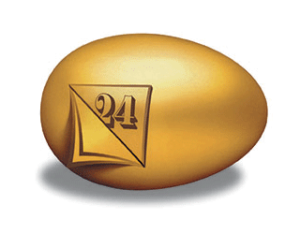 The assignment of awards is based on sound criteria of analysis, taking into account different elements, inspired by the fundamental value of the protection of the investor.
Il Premio Alto Rendimento is represented by a golden egg, because for many investors the dream is a "goose that lays golden eggs".
PREMIO ALTO RENDIMENTO – Awards
Etica Bilanciato
"Best Italian balanced fund" 2008-2010
"Best Italian balanced fund" 2009-2011
Etica Azionario
"Best geographic equity fund – international equity" 2008-2010
For more information please visit  http://finanza-mercati.ilsole24ore.com/fondi-ed-etf/premi.php
Responsible finance
Awards