Etica has signed the 2022 Global Investor Statement to Governments on the Climate Crisis to urge governments to implement specific priority policy actions that enable the transition to a climate-resilient, net-zero economy.
As we are at a critical turning point, taking action to limit global temperature rise to 1.5°C above pre-industrial levels has become vital for accelerating and scaling up private capital flows needed for a climate resilient, net-zero transition.
Submitted before COP27 by 602 investor signatures representing almost US$42 trillion in assets under management, this statement is coordinated by the Investor Agenda – a common leadership agenda made up of AIGCC, CDP, Ceres, IGCC, IIGCC, PRI and UNEP FI.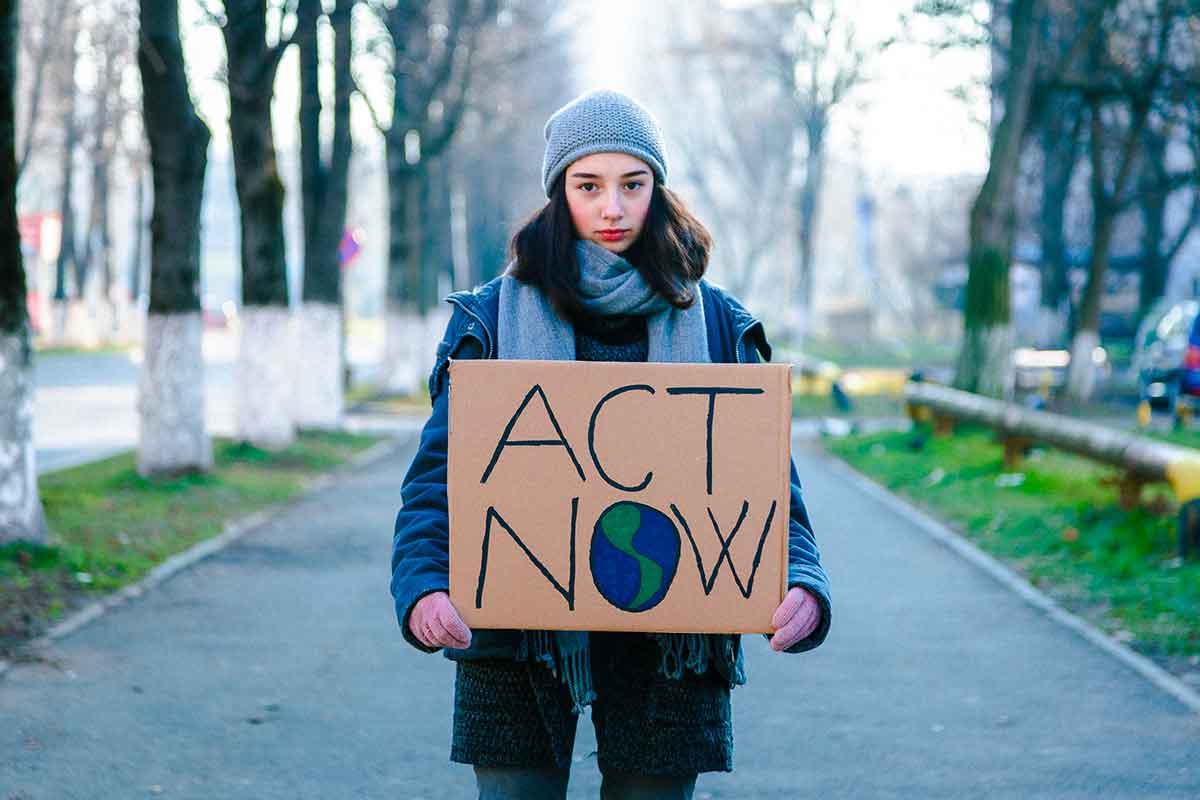 The latest scientific findings
Climate change has become a major global concern over the past two decades.
As explained in a recent article published on Science, these changes may lead to abrupt, irreversible, and dangerous impacts with serious implications for humanity. The urgency of taking action has been reinforced by the 6th Assessment Report from the Intergovernmental Panel on Climate Change (IPCC), which anticipates that global warming could exceed 1.5ºC by as early as 2040 unless global greenhouse gas emissions are significantly reduced.
The International Energy Agency's (IEA's) 2021 World Energy Outlook warns that current climate commitments and investments in clean energy, and in the net-zero transition are far below the level needed to ensure that global average temperature rise is limited to 1.5ºC.
Five climate actions asked to governments globally
Investors, that signed this statement, have urged governments globally to entrench five priority climate actions – such as medium and long-term climate strategies, transitioning energy away from fossil fuels, ending deforestation, bolstering climate finance and strengthening disclosures – into their national legislation.
The full asks can be found in the statement but a summary of the 2022 policy requests to governments are as follow:
1. Ensure that the 2030 targets in their Nationally Determined Contributions align with the goal of limiting global temperature rise to 1.5°C.
2. Take early action to ensure these targets are met by implementing domestic policies across the real economy, including carbon pricing mechanisms, a deadline to phase out subsidies for fossil fuels and thermal coal power, and targets to peak and then phase out the use of other fossil fuels, while developing transparent just transition plans and guaranteeing long-term resilience and energy security.
3. Contribute to the reduction in non-carbon dioxide greenhouse gas emissions and support the effective implementation of the Global Methane Pledge to reduce emissions by at least 30 percent from 2020 levels by 2030.
4. Building on the agreed outcomes of COP26, enable climate finance from the public and the private sector for mitigation, adaptation, and resilience, with a particular focus on the needs of developing countries.
5. Strengthen climate disclosures across the financial system, including transition plans.
Shaping global action: our commitment to respond on climate crisis
As mentioned in the IPCC's 6th Assessment Report, there is a linkage between climate change and vulnerable environmental, social and economic systems, including food and agriculture, energy, water resources, nature and biodiversity and that certain ecosystem impacts are already irreversible. We recognize that private capital will play a strong and significant role in mobilizing finance towards a net-zero transition in line with the Paris Agreement's goals.
Etica asks companies, which its funds are invested in, to embed science-based net-zero goals and strategies into their management policy, engaging them to commit with their climate-related actions. We therefore ask them for targets to be set, and we monitor their pathway in achieving them. Companies succeeding in meeting their targets are better equipped to deal with climate change issues' risks and can benefit from opportunities of the transition to a net-zero emissions economy as well.
As indicated in the United Nations Global Compact, "corporate climate action plays an essential part in sending market signals for countries to enhance climate policy. More and more businesses are seeing opportunity in the zero-carbon economy and taking action on climate change. Governments must use this as a strong vote of confidence and advance ambitious policies that provide companies with the clarity and confidence they need to unlock further investments in climate solutions."
Please read the following Legal Notes.